Whether your business is housed in a small residential style building or a large warehouse style, Weather-Tek Construction has a solution for your commercial roofing needs. We work on and install many different types of commercial/industrial roofs.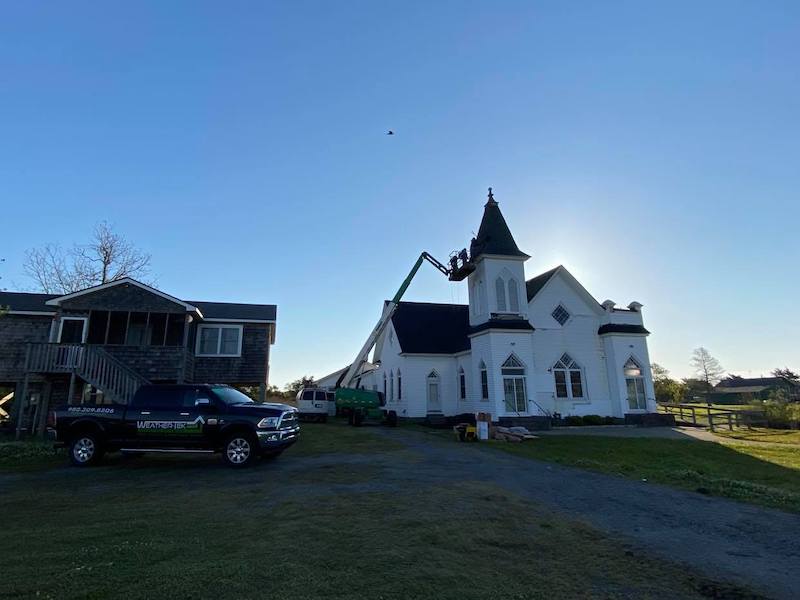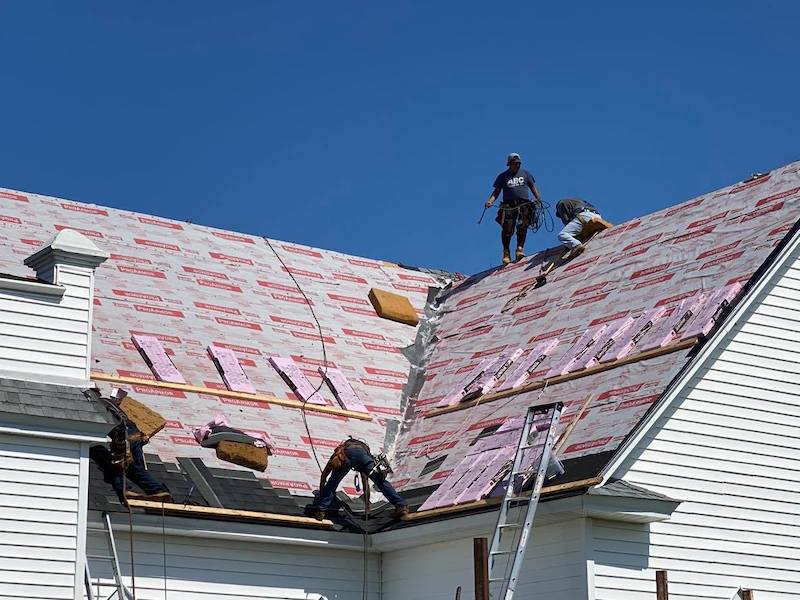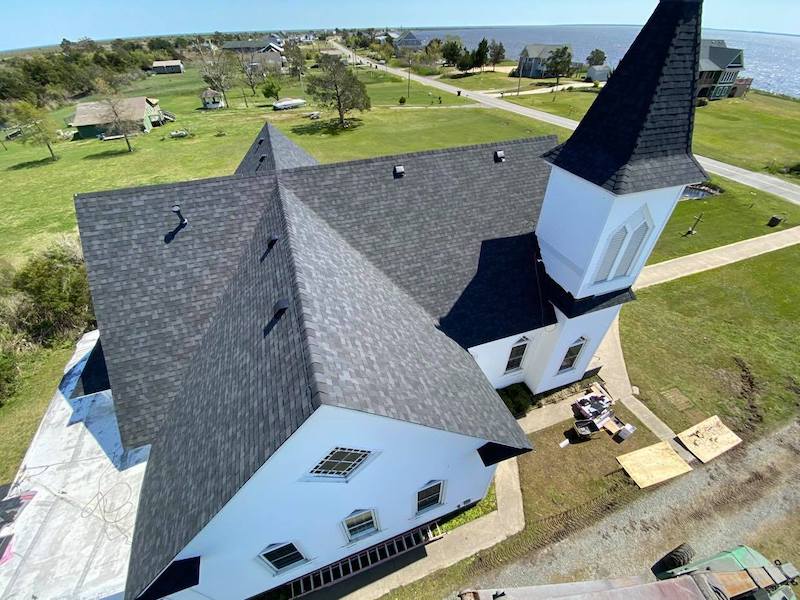 We can provide installation on new construction, replacement roofing and also offer repairs and regular maintenance on commercial roofing.
We offer many types of flat or very low pitch roofing solutions along with the latest and cost efficient materials and methods including Built Up roofs, TPO, EPDM and Metal panels.
PVC:
PVC is a multi- advantageous roofing material notable for its strength, durability, resistance to moisture, wind, fire, and chemical. If you want to install an eco-friendly system over your flat or low slope roof, PVC roofing is the best available option.
TPO:
Utilization of reflective, energy-efficient and cool roofing products has become a priority of constructors and owners these days increasing the demand for TPO (Thermoplastic Polyolefin) as a roofing material.
EPDM:
Ethylene-Propylene-Diene-Monomer (EPDM) is a low maintenance and high-performance roofing option which is known for its excellent weathering characteristics. The traditional black color of EPDM membrane absorbs the sun's solar energy which is helpful in keeping the building warm in extreme winters.
METAL:
Metal roofs are very common on commercial and industrial buildings. They offer extreme durability, longevity, and cost-effectiveness. Metal Roofing is one of the oldest commercial roofing systems on the market. Most metal roofing systems use corrugated galvanized steel, although other materials such as aluminum or tin can also be used.
Since metal roofing material is rather light in weight, it can be installed right on top of the existing roof. After a metal roofing system is installed, a coating can be added for waterproofing, rust protection, and UV protection.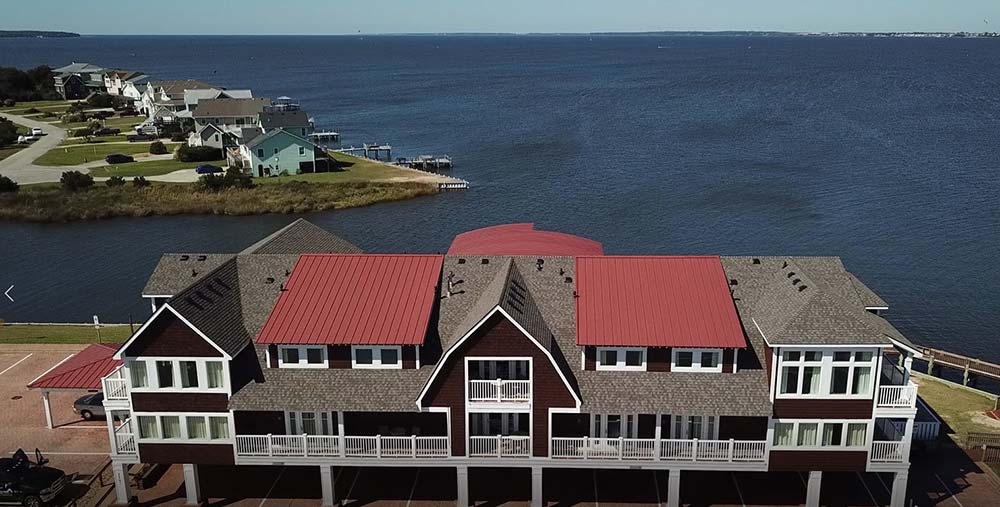 Quality workmanship done right the first time
Address
349 Water Plant Road
Unit-F
Manteo, NC 27954